Giving Back to Japan - Joint Chamber event | The Netherlands Chamber of Commerce in Japan (NCCJ)
Back to List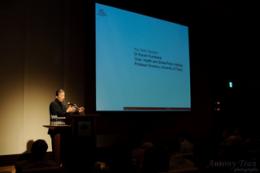 Giving Back to Japan - Joint Chamber event
When:

Mon 25 April 2011

18:30

-

21:00




Where:

Price

No charge (minimum donation Yen 3000 at door)
The NCCJ organised an event entitled "Giving Back to Japan" the purpose of which was to help support the many NGOs and commercial organisations that are contributing to the relief and reconstruction of Tohoku and Japan following the earthquakes and tsunamis.
---
14 NGOs and companies participated, and 17 chambers of commerce collaborated, to stage this event which was held at Mandarin Oriental Tokyo and was jointly sponsored by Mandarin Oriental Tokyo and Unilever. Over 200 people attended. Dr. Kiyoshi Kurokawa was the keynote speaker, whilst Charles McJilton, CEO of Second Harvest moderated the presentations. In addition to short presentations by each organisation about their activities to date and future plans, which were categorised as relief, experiences or reconstruction, tables were also set up where participants could follow up in more detail with the NGOs during the networking buffet.
Not only was Yen 675,000 raised which was split amongst the NGOs present, but even more importantly, many senior executives could better understand the many excellent initiatives taking place, allowing them to better plan their continued support for the vital reconstruction work going on which most believe could be required for years to come. For details, please see the programme here. Assuming that the necessary sponsorship can again be raised, we hope to hold a follow up event on October 17th, to see the progress made and latest plans for relief and reconstruction for the Tohoku region.