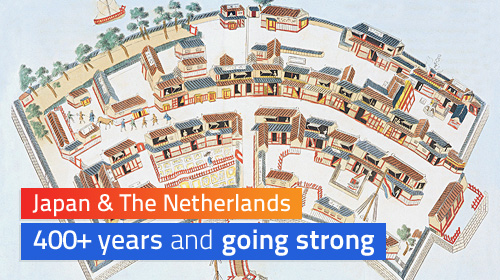 Founded in 1978 the Netherlands Chamber of Commerce in Japan (NCCJ) supports the business activities of its members in Japan and the promotion of trade between the Netherlands and Japan.
Read more
RSS
NEWS
June 21 2021
Approval of Agenda Items at 2020 Annual General Meeting
On the 16th of June 2021, the agenda items of the NCCJ 2020 email based Annual General Meeting were formally ...
Read more
June 19 2021
TeamNL Tokyo Expo opened, Deshima Business Awards video released
On Monday the 14th of June 2021, the TeamNL Tokyo Expo was opened. The NCCJ had the opportunity to present ...
Read more
RSS
EVENTS
July 3 2021 | 15:00
Online Movie Screening "My Extraordinary Summer with Tess" organized by JNS on July 3
Dutch movie online screening will be held on 3 July (Sat). This event is organized by Japan-Netherlands Society (JNS)."My Extraordinary ...
Read more